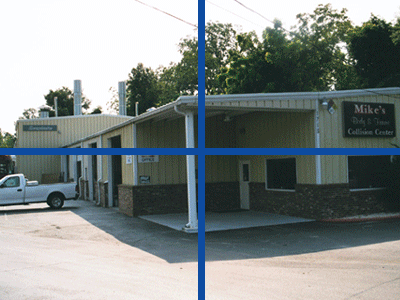 Mike's Collision Center
Mike's Collision Center is a complete automotive collision repair facility with over 16,000 square feet of building space and 4 acres of framed storage.
It is one of eastern North Carolina's largest independently owned collision repair centers with over 15 repair and paint bays.
Mike's Collision Center was founded in Wilmington, North Carolina in 1976 by Mike Lucas. In 1996 son, Michael took over the business & daily operations.
We will be happy to work with your insurance company to minimize your inconvenience. Each person in our shop--from the office personnel to the technicians--are dedicated to customer satisfaction. We strive to provide quality service and products to you, our client.
After all, we are in the business of collision repair. So don't worry, your vehicle will be restored according to our high quality statndards. We also offer written warranties and fleet discounts.
We treat each vehicle as if it were our own. The reason is simple. If you are happy with the results, you'll come back the next time you need our services. You may also recommend us to your friends.